Adrian Tapia aka "Sax"
Sax Soloist/Arranger on JoJo
Horn credits on "JOJO" - "I wrote the first arrangement for JOJO for Boz during rehearsals at SIR when he first played the tracks to us ....and Johnny Madrid and I got a "feel" for the tune. I have those rehearsal recordings on cassette....took the tape home and came up with the arrangement .....used my arrangement when the band was on a LA TV ABC show called "Fridays". I knew Jerry and "Seawind" back then..Seawind was our "warm-up act at Universal that summer..and Jerry was the MAN...even back then from all the recording with Michael Jackson for Quincy Jones. Kim and I are good friends and have recorded many times together. Jerry Hey and Kim Hutchcroft and Bill Richenbach played my arrangement on that show...I was in London with Helen Reddy at the time of the TV taping 1981. It's my arrangement on the recording. I'm playing flute overdubs and the sax solo.
We did that one night at Bill Schnee's. I had been skiing all week.....got a phone call from Boz ...and just drove back from Mammoth to play the session......it was just Bill, Boz and me in the studio the night I recorded my solo on JOJO....and Boz played the track and noted the spots he wanted me to blow... I chose Alto sax..............and I did my thing!!"

- JOJO-sax
Jon Herington
Official Site for Boz Scaggs & Steely Dan Guitarist
Kevin Dukes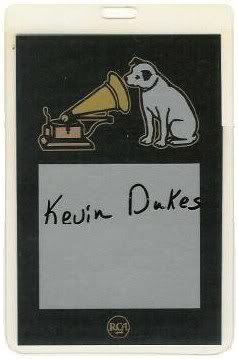 1980's & 90's Guitarist For Boz Scaggs
"My time with Boz: The first couple of years were a serious crash course in show biz. I had been out of music school less than a year when Jeff Porcaro and Steve Lukather found me via some high school friends of theirs when Boz had lost Michael Landau to Olivia Newton John. I knew of Boz's reputation of working with brilliant musicians and the legacy of guitarists that had gone through the band prior to Michael, so it was very humbling to be a part of that lineage. I learned more about playing the guitar in one tour covering the guitar parts on all those great records than I probably had learned in all my years prior.
Through Boz, I also had the chance to play with some of the best musicians on the planet. Some of the bands may not have been the best combinations of guys stylistically, but the musicianship was always exceptional. And some of those bands were collectively brilliant. Even though it probably wouldn't be apparent to him or a lot of my colleagues, if I had to thank just one person for the career I've had since moving to LA, it would probably have to be Boz."
- Kevin Dukes

Performances with Boz Scaggs include:
Caesars Tahoe: Summer 1981
San Francisco Symphony Black and White Ball 1981
Caesars Tahoe: Summer 1982
Caesars Tahoe: Christmas and New Years 1982
Japanese Tour: 1983
Japanese Tour: 1991
US and Japan: 1994
US: 1995
Various one offs and television appearances along the way.
Ms. Monificent
Vocalist Monet Owens [2000 - Present]

Richard Patterson
Bassist & Musical Director [2001 - Present]

Shane Theriot
Guitar [2006-2008]
Dave Scott
Trumpet & Piano [2007 - 2008]
Khari Parker
Drums [2005 - Present]
Deron Johnson
Keyboards [2002 & 2009]
Barbara Wilson
Backup Vocalist